Private Offices
BLUE ASH Office Suites provides fully furnished and equipped private offices along with the administrative services and support needed to meet all of your needs. Additionally, conference rooms are available when you need to have meetings with clients or associates, and our video conferencing facilities are ready whenever you need to include a remote location. Our dedicated staff of business professionals offer outstanding service.
Your new private office is just minutes away from many of the Tri-State Area's largest employers including Procter and Gamble, Kroger, Ethicon and GE, and offers easy access to I-75, I-275 and I-71. Enjoy the availability of client benefit programs, and take advantage of our partnerships with hotels, dining and services designed for your convenience.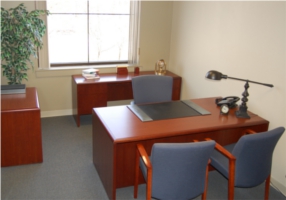 All of this is ready for you on a full or part-time basis. Our terms are flexible, allowing you to secure an office rental by the hour, day, month, or year. For a very affordable price you can have a great professional office.